Welcome to The Ship
Home-cooked food
& real
cask
ales

Renowned for its home-cooked food and refreshing cask ales, The Ship is an independently-run public house that has a heritage spanning nearly 250 years.
About Us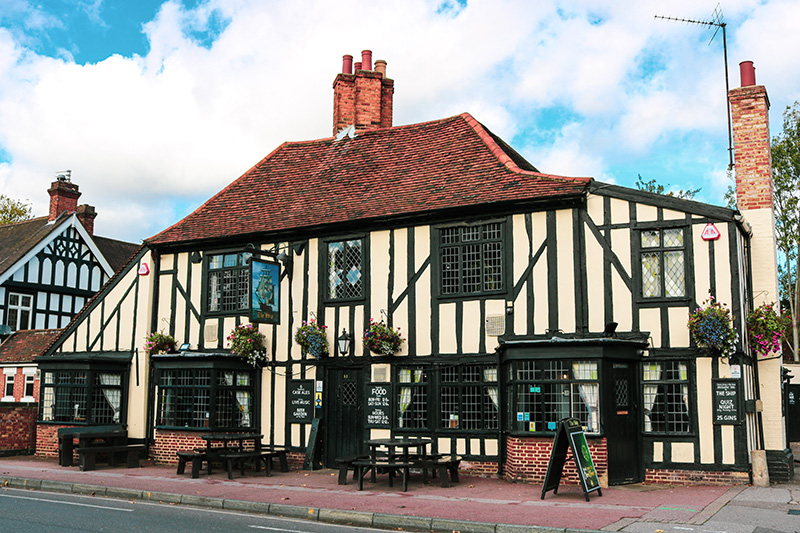 Follow us
We're on
Instagram

Google Review

Atmosphere was more than welcoming, staff are extremely friendly and helpful, food was absolutely delicious. We are recommending this pub to our friends and will most surely be making another experience.
Google Review

Absolutely one of the best pubs ever! Food is awesome, great portions, the staff could not be given a higher praise if I tried! Literally the best people. Friendly, personable, understanding, you feel so looked after and comfortable.
Google Review

Great staff. Lovely, well priced food served at the same quality every time. Great little pub!
A genuine treasure that dates back to 1762
Our History

The pub is a genuine treasure that dates back to 1762. As a Grade II listed building, it still retains its picture postcard appearance, which is the embodiment of Old English style. This is a pub that has a wealth of character within its old wooden beams. A detailed history of the place is actually unknown and undocumented. We have relied upon the local history in Romford to give us some clues and some background albeit slightly sketchy. In our opinion the lack of information actually adds to the character of the building and the mysteries of the stories it holds.
Our History