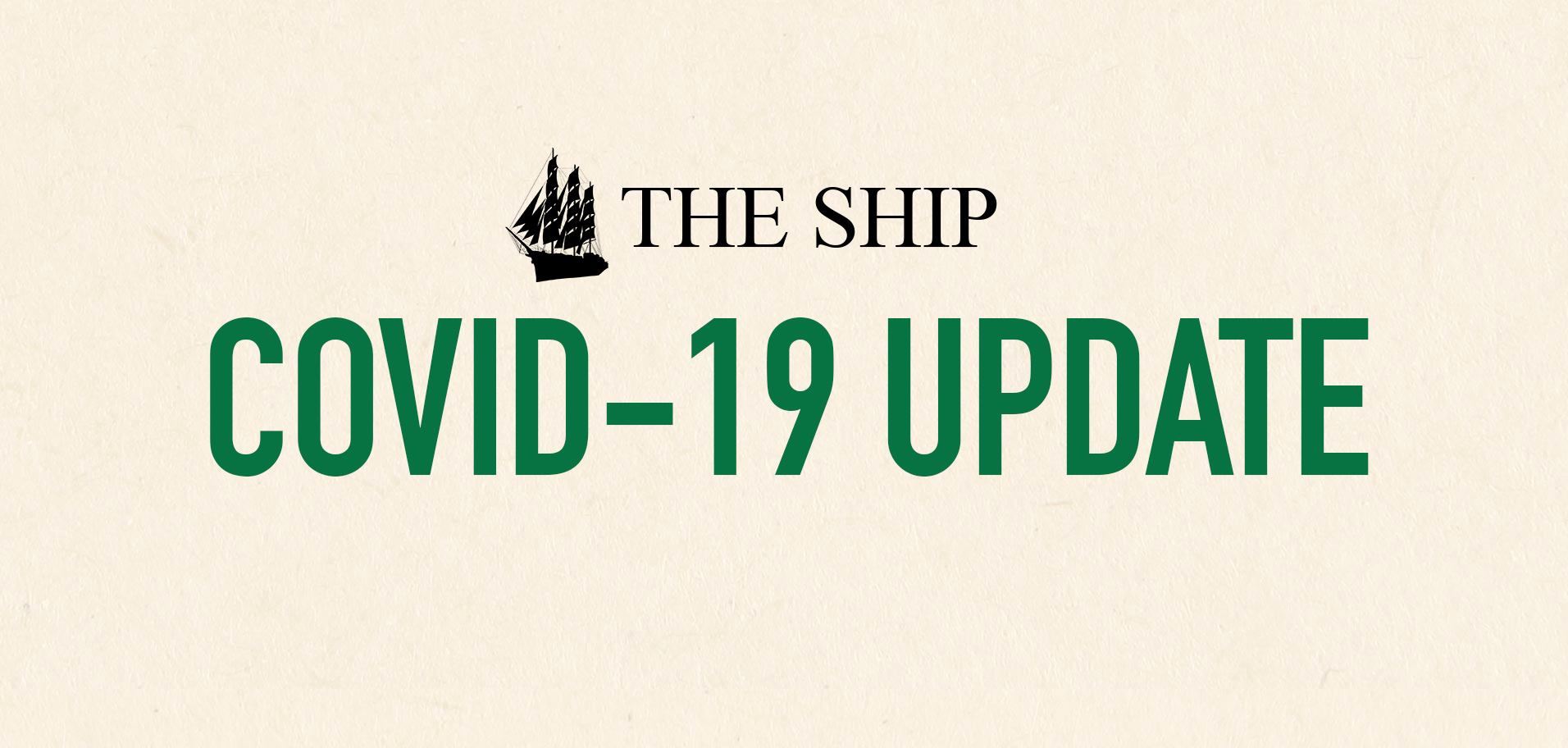 COVID-19 Update
We've been working hard behind the scenes at The Ship to make sure that the re-opening of the pub is made as safe as possible and strictly follows the latest guidelines as laid out by the UK government.
We are welcoming back all our customers old and new. We have had to make some changes to keep all our staff and customers safe during these times. We have a few guidelines and rules that you will need to know about.
Everyone visiting the ship will need to sign in and leave their details for contact tracing purposes. We will not contact you and all details will be thrown away after 21 days.
You do not need to book a table, we allocate tables on a first come first served basis.
Our maximum number of people at a table is 6.
You must remain seated whilst in the pub, there is no standing at the bar or in any areas of the pub.
We are table serving all customers, so you will need to be patient at busy times.
Our food menu has been reduced and we have a sample menu on the "menu" tab on the web site. This is subject to change.
We are operating a one way in one way out system to minimise contact. Please look for the signs in the pub.
We look forward to seeing everyone back at the pub soon. We thank you for your support and understanding whilst visiting the pub and getting adjusted to the "new normal!"
As always, the health and safety of our customers and our staff is our priority, so please take note of our social distancing measures. We're all in this together!
Thanks
All of the team at The Ship.